About Full Brain Films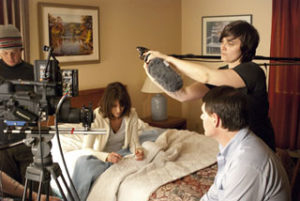 Full Brain Films (FBF) is an independent film production group based in Portland, Oregon, committed to the development of mature, thought provoking, character-driven narrative films of varied genres.
From drama to sci-fi, comedy to action, FBF aims to produce projects that particularly focus on the role of women in film, both in development and production, and on-screen.
FBF is developing and producing an exciting collection of new projects and is always looking for support and the talented expertise of professionals in the Portland area, and making connections across the country and beyond.
Please contact us to learn more and find out what role you can play with Full Brain Films.