Nan Avant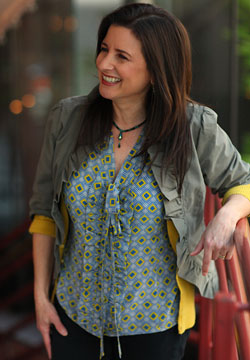 Music Director and Composer.
Award winning composer Nan Avant hails from the Pacific Northwest. Her work has appeared in festivals throughout the United States and internationally. She has received several awards for her original scores in short films and recently at the Park City Film Music Festival 2010, Nan received a Director's Choice Silver Medal For Excellence Award for her score in the sci-fi feature film Unremembered.
"I have always had a passion for film music and I have had the opportunity to collaborate with many talented filmmakers. Watching a film, discussing characters, motives and ideas behind the script with the director and then incorporating these elements into my music is a creative and rewarding experience. It is inspiring when all of these pieces come together and a score is formed."
Nan Avant holds a BFA degree from California Institute of the Arts in Piano Performance and is a graduate of the Pacific Northwest Film Scoring Program under the direction of Emmy award winning composer, Hummie Mann. She is a contributing editor for ScoreCast Online, an online film music composer's forum. Nan is a member of ASCAP and a member of the board of the Seattle Composers Alliance.
Website