Portland Dom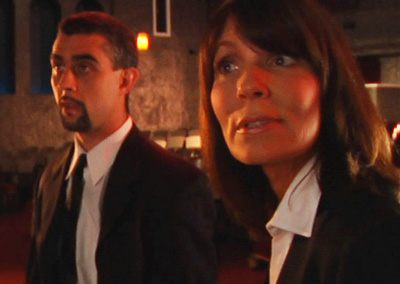 An exhilirating action-adventure set in Portland.

As Danny heads to Portland on a road-trip to find his long-lost father, he encounters a long-lost girflriend, a drag queen girl group, the denizens of a wild sex club, and a viscious serial killer. And then there's those two agents in black that won't stop following him. And he may just survive if he can keep the swelling down on his serious head injury.

It's a busy weekend for Danny in the City of Roses.
Karla Mason (Barrett) and John San Nicolas (Combs) reprise their roles as the killers with hearts of gold — gold, because all they care about is the money!