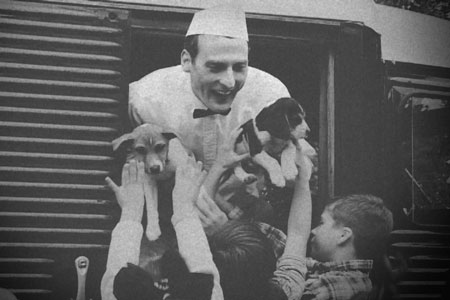 A stranger visits a small, Northwest town to learn about the mayor who the townspeople revere. What she finds is far from typical: in their schools they teach their children an invented language instead of English, a Good Humor man drives by and delivers puppies to all the kids instead of ice cream, and all the townspeople are required to work on some gigantic building project in a nearby field.
When she finally meets the mayor, she learns a disturbing secret. And then he learns a few secrets about her, too.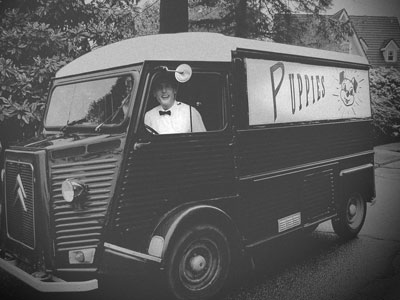 The Puppy Man is a dark short with original music and an all Portland cast and crew. 35 minutes.
Written, Directed and Produced by Greg Kerr.